Low Gillerthwaite
Low Gillerthwaite Field Centre is set deep in the remote countryside of the Lake District; on the shores of beautiful Ennerdale water.
It can be found at the feet of Pillar, Steeple and Red Pike, accessed only by a forestry track, the nearest public road is 2 miles away. With no Wi-Fi and limited phone signal it is great for really getting away from it all and going 'off the grid'.
The idyllic centre is adapted from traditional Lakeland 17th century farm buildings and offers self-catering accommodation for up to 40 people. The accommodation includes two cosy lounges with log fires, a 40 seat dining room, well equipped kitchen and 5 dormitories. There is also a resident warden, to help show you around.
The RLC has exclusive use of this location for adventure training for thirty weeks a year. The Low Gillerthwaite Field Centre is an ideal base for units when doing adventure training that includes: walking, rock climbing, canoeing, orienteering, field studies and exploring the Lake District's remotest mountains, valleys and fells.
The initial connection between the Field Centre and the Army began when an RAF helicopter on exercise developed a fault and had to make an emergency landing in the Gillerthwaite field. The crew and their maintenance team were very interested in the place they had involuntarily discovered, and it was mentioned to other military contacts.
Low Gillerthwaite Field Centre was established with an aim of encouraging a love and respect for wildlife and wild places. A wealth of activities can be pursued from the Centre, and if you have the funding, the centre can arrange for civilian instructors to provide activities for your group.
Mountain Biking
Fell Walking
Climbing
Night Navigation Exercises
Scrambling
Wild Camping
Orienteering / Fell Running
Canoeing
Abseiling
Ghyll Scrambling
"The mountain views and remarkable surroundings make the Centre the ideal place to conduct Adventure Training and make a welcome change to the hustle and bustle of everyday life. We have been impressed with the wide-range of activities available and the extra details such as being able to hire in a band for live music," Sergeant Ryan McGill, 721 EOD Squadron, 11 EOD & Search Regiment RLC, July 2021.
Staff Sergeant Matt Crook, PTI, 11 EOD & Search Regiment RLC, who recently led a group of soldiers and officers from 721 EOD Squadron as a canoeing instructor commented: "Brining Service personnel here provides them with exposure to a new experience unlike any other; I would highly recommend others to visit and carry out their training here."
Booking
Booking details are accessed via the links below which also include copies of; Memorandum of Understanding, Standing Orders & Booking Proforma.
All units need to do to book is go to the LGFC website to check availability via the Google Calendar and then apply to the Warden using the Booking Proforma. The Warden is also the first port of call for any questions.
Address
Low Gillerthwaite Field Centre,
Ennerdale, Cleator, Cumbria,
CA23 3AX
Telephone
01946 861229
Email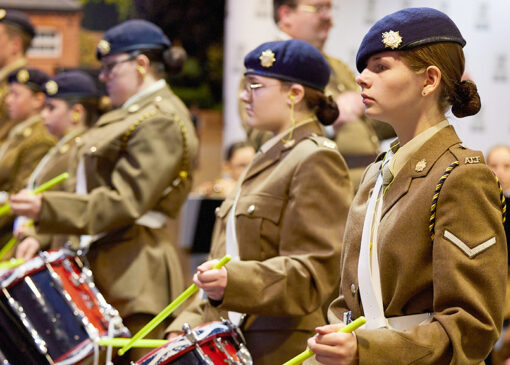 The Royal Logistic Corps affiliated Humberside & South Yorkshire Army Cadet Force band will be playing in London over the weekend of 18 – 19…
A career opportunity which may suit an RLC veteran, has arisen at Global Defense Logistics UK Ltd (GDL). GDL is an established global logistic support…