Community & Support
Supporting our soldiers, veterans and their families is a top priority. See how The RLC Association can help.
There are a number of functions that Regimental Headquarters The Royal Logistic Corps are here to provide. This includes funding, assistance to Wounded Injured and Sick (WIS) personnel and their families, on request from units, individuals, Personnel Recovery Units or service charities.
We can also offer signposting and guidance to all personnel in relation to Welfare, Benevolence and those Transitioning out of the Army.
The Royal Logistic Corps is 'Centurys Old and Decades New'. The wealth of history and experience inherited from our Forming Corps, in addition to the professionalism and dedication of our serving officers and soldiers, makes the Corps what it is today.
HRH The Princess Royal sits at the head of the Corps family as Colonel in Chief and we are honoured and thankful that she supports us in all our endeavours.
All serving officers and soldiers are automatically members of The RLC Association. Membership is open to all serving members of the Reserve and anyone who have served in The RLC or its Forming Corps.
AN ARMY-WIDE SYSTEM PROVIDING FOR OUR SERVING AND RETIRED SOLDIERS AND THEIR DEPENDANTS
Latest Community News & Events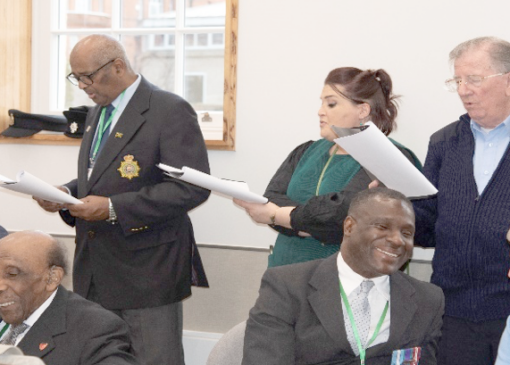 On his appointment as Governor of The Royal Hospital, General Sir Adrian Bradshaw, following up on the manifesto he declared in his application, set about …
Supporting Wounded Veterans (SWV) is looking for veterans from across the UK to participate in an exciting, fun and challenging week of skiing from 6th…