This year 13 Air Assault made its first promising steps into the world of competitive powerlifting, jumping in the deep end at the Army Championships.
Following a brief period of training under the watchful eye of Lt Dave Williams, a team of eager competitors were selected, including Lt Williams, Cpl Young, LCpl Quinn and Pte Rocke.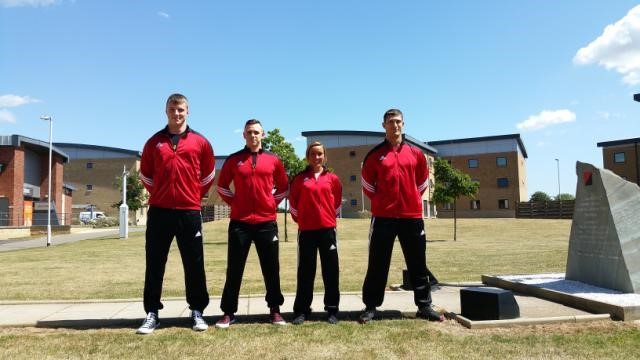 The Army Powerlifting community quickly turned out to be an extremely welcoming and friendly crowd, not full of ego, but athletes wanting nothing more that to see each other perform to their best.
LCpl Quinn completed her lifts first breaking 3 Tri-Service records, winning her weight category outright and best female lifter overall, taking home two trophies. LCpl Young set new records for his category in both squat, 162.7 kg, and deadlift, 240 kg. Drama grew with Pte Rocke – when setting the new Juniors record for deadlift at 215 kg, defending record holder, Spr Ryan Roberts, RE, pulled a huge 225 kg which Rocke couldn't match. An outstanding team effort and team venture.
For her incredible efforts, LCpl Quinn has subsequently selected for the Combined Services Powerlifting Team.