Museum
The Royal Logistic Corps Museum tells the story of how the British soldier has been supported, fed and supplied both in peace and in war, since 1794.
With over 200 hundred years of military history on display, including Monty's D-Day Rolls Royce, uniforms, weapons, medals and much more, this fascinating and unique museum gives visitors a very different perspective on the history of the British Army.
The museum includes the collections and archives from The Royal Corps of Transport, The Royal Army Ordnance Corps, The Royal Pioneer Corps, The Army Catering Corps and The Royal Engineers Postal and Courier Section, as well as many other of our Predecessor Corps, dating back to our beginning in 1794.
Closing 31st October 2019, there is only a short time remaining to visit the Deepcut museum before our move and exciting relaunch in 2021, to our new and much bigger museum, at Worthy Down, near Winchester.
The new museum near Winchester will allow much more of the collection to be displayed and will have many interactive displays, a small cinema, cafeteria and work rooms. With activities for children, uniforms to try on, puzzles to complete and many things to see and do, the RLC Museum provides a great day out for both young and old.
Opening Times
Weekdays
Tue – Fri 9am – 4pm.
Weekends
Open the first Saturday of every month 12am-4pm.
Address
The Royal Logistic Corps Museum
The Princess Royal Barracks
Deepcut, Surrey, GU16 6RW
Telephone: 01252 833371
Free Parking
The Museum has extensive free parking for cars, motorbikes and bicycles.
Accessibility
We have good disabled access, an accessible toilet and free parking. Feel free to contact us ahead of your visit to discuss your individual needs.
Latest Museum News & Events
The Royal Logistic Corps Museum will close its doors for the final time in Deepcut on Thurs 31 Oct 19. The closure is to enable…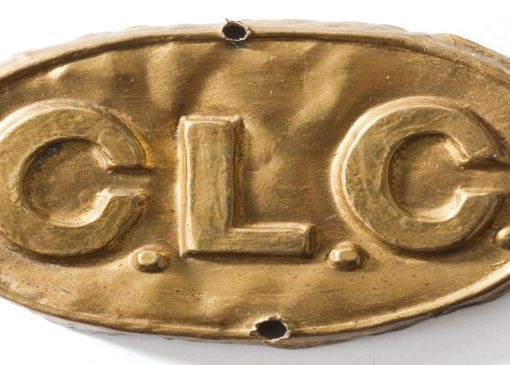 The RLC Museum has acquired a Chinese Labour Corps (CLC) Cap Badge which it intends to use it to tell the story of how during…
15 – 16 Oct 2019
October, 15 & 16 RLC Basketball Trials and Selection Week at South Cerney.
21 – 25 Oct 2019
October, 21-25 The Inter Corps Basketball Championships will take place in Grantham