Reserve Officer Careers
The RLC offers Reserve Officers world class training. Once complete, you could find yourself leading a small team or larger unit helping to sustain and enable the British Army.
With the Army Reserve, you'll get to do something different with your time. Learn new skills, make friends and get paid too.
TRAINING FOR POTENTIAL OFFICERS
Step 1
Providing you meet all the entry requirements, you'll need to pass the 8-week Army Reserve Commissioning Course at the Royal Military Academy Sandhurst. You can complete this in modules or in one go, depending on your circumstances. Your unit is there to help and train you.
Step 2
The RLC Troop Commanders' Course prepares you for your first role in charge of a Troop with soldiers from one or more of our 10 trades. Remember that all Army Reserve training is designed to fit in around your life and day job.
Qualifications you could get during you service in the Reserve Army:
Institute of Leadership and Management (ILM)
Chartered Institute of Personnel Development
Chartered Management Institute
City & Guilds Certificate in Human Resource Management
Edexel/BTEC Certificate in Management Studies
RESERVE PAY & BENEFITS
You'll get paid a day rate according to your rank, starting from £66.54 once you have passed Army Officer Selection, which rises to £79.98 per day once you've commissioned as a Second Lieutenant. This includes being paid for weekly drill nights. Plus, if you complete all your annual training days, you're entitled to a tax-free lump sum called a bounty.
When you commission into the Army Reserve, in most cases you'll need to pass the same tests as those joining as a Regular officer. If you're rejoining, you may need to follow a different process – your recruiter will be able to give you more information.
OFFICER ENTRY REQUIREMENTS
Click here for more information on officer entry requirements.
Life as an Officer in The Army Reserve
Once you have finished your training career progression in the Reserve is the same as the Regular Army. You will lead, train and care for your team of soldiers. You, your soldiers, or your unit may have the opportunity to deploy on exercises or operations with the Regular Army. There is also the opportunity to take part in organised Army sport and adventurous training pursuits.
As an officer you will be expected to go the extra mile, in terms of the amount of time you dedicate to your soldiers and your unit. If you display the right qualities, as a Reserve Officer, you could progress to command your Regiment as a Lieutenant Colonel. The Army offers Reservists the chance to go onto full time contracts. You can find out more about this below.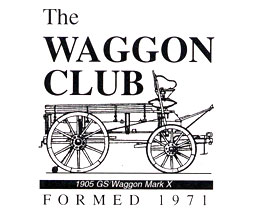 THE WAGGON CLUB – Good Friends – Good Times – Good Memories
The Waggon Club, is a social club of friendships borne from shared military experiences of TA/Army Reserve officers of the RASC, RCT and The RLC. Regular officers, who have served with the Reserve can also join.
We meet four times every year which includes our AGM and Regimental Dinner Night. The other three occasions are usually themed and open to partners and or your guests. We enjoy an enthusiastic following for all events which are detailed in our newsletter, issued four times per year.
JOIN NOW!
WANT TO KNOW MORE?
Get in touch and start your journey, visit
The ARMY RESERVE – WAYS TO JOIN as a direct ENTRY OFFICER
Contact Army Careers
Telephone: 0345 600 8080