Regular Officer Careers
To meet the demands of the job, RLC officers have to be highly versatile and organised, resourceful and adaptable.
Your initial commission is for 12 years, you can typically expect to reach the rank of
Captain after three years' commissioned service.
LEADERSHIP
As a 2Lt you will command a Troop of between 20-70 soldiers in barracks, on exercise and on operations.
EDUCATION
Opportunities for a bachelor's degree (from Lincoln University) via accreditation or the opportunity for full time degrees at civilian universities. Further options for masters and even PHD level accreditation are available.
PROFESSIONAL TECHNICAL COURSES
We are the only cap badge to offer Professional Technical Courses for our Regular Young Officers.
Promotion & Career Progression is Clearly Defined in The Army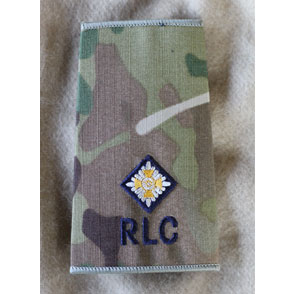 2ND LIEUTENANT
Your first rank after commissioning. It's held for 1-year, during which time you'll complete your troop commander's course. Afterwards you'll be responsible for leading up to 30 soldiers in a troop, both in training and on operations.
LIEUTENANT
Lieutenant is a rank typically held for up to 2 years. You'll command a troop of around 30 soldiers, but with experience come increased responsibilities within your unit. You'll also have the opportunity to attend one of the RLC's professional training courses.
CAPTAIN
As a Captain, you'll normally be second in command of a sub-unit. You'll play an important role in the planning and decision-making process, with tactical responsibility for operations on the ground as well as equipment maintenance, logistic support and manpower.
MAJOR
After 8 and 10 years, you could promote to Major. You'll be given command of a sub-unit of about 120 soldiers and officers. You'll look after their training and welfare, leading them on operations. You will also complete a staff appointment.
LIEUTENANT COLONEL
At this rank, you'll either command a unit of up to 650 soldiers or perform an intermediate staff role. As a CO, you'll be responsible for the overall operational effectiveness of your unit; this includes military capability, welfare and discipline.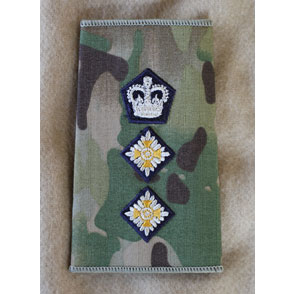 COLONEL
Most Colonels work as staff officers, but a few have command appointments, such as training establishments. They are key advisers to the very senior officers on the staff and in operational commands.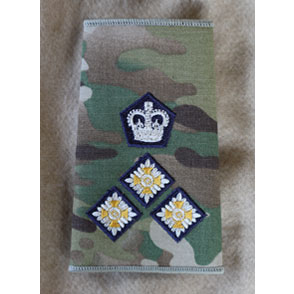 BRIGADIER
Also known as a 1 star General, Brigadiers in the Army will command a wide range of formations and also fill senior appointments on the Army Staff, such as Chief of Staff of a Division.
MAJOR GENERAL

Also known as a 2 star General, Major Generals command divisions of the Army. They will hold very senior positions in the Ministry of Defence and other in other headquarters, both in the UK and abroad.
LIEUTENANT GENERAL

Also known as a 3 star general,  Lieutenant Generals command Corps, and other equivalent commands in the UK and overseas. They work at the very highest levels of the Ministry of Defence and Army HQ, such as Assistant Chief of the General Staff.
GENERAL
Also known as a 4 star General, this is the most senior rank in the British Army and you will find that people at this rank include the Chief of Defence Staff and the Chief of the General Staff.
Professional Technical Courses
Did you know you can apply for a gap year commission?
If accepted, after spending 8 weeks at Sandhurst, you will spend the rest of your year serving in a Regular unit, with Regular Officers and Soldiers and will earn a salary of around £18,000.
JOIN NOW!
WANT TO KNOW MORE?
Get in touch and start your journey, visit
ROYAL LOGISTIC CORPS OFFICER RECRUITING & LIAISON
For more information about a career as an officer in The RLC