RLC 25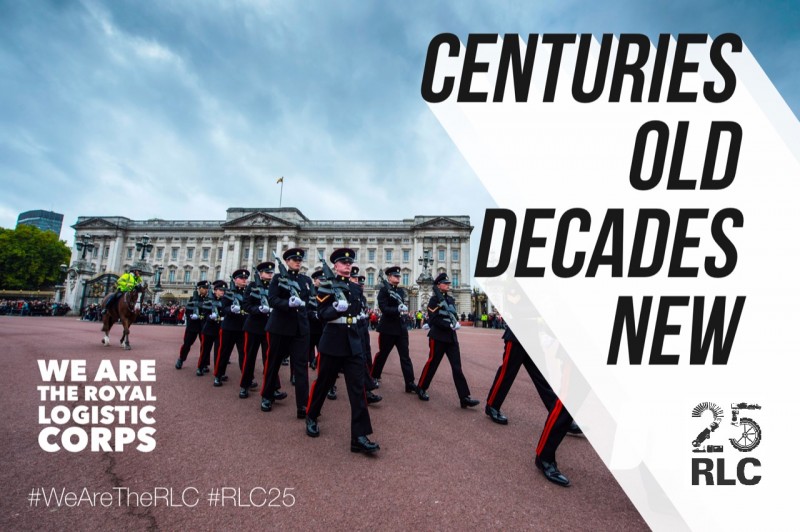 On the 5 Apr 18, we will celebrate the 25th Anniversary of the formation of The Royal Logistic Corps.
This will also mark the beginning on a year's worth of celebrations and commemorations that truly begin on 18 Apr 18.
The afternoon will see the Corps formed up and on parade at ATC Pirbright. Five hundred officers and soldiers, representing every regiment in the Corps and those serving wider at E2, will march on as HRH The Princess Royal reviews the parade and takes the salute.
There is a lot going on throughout the year and some really exciting prospects to look forward to including:
World record parachute descent attempt
29 Regt is coordinating this event which aims to include RLC volunteers from around
the Army. The aspiration is to beat the current world record of 403 parachute descents in a
24-hour period. Watch this space!
25 Doko
This will be a take on the Gurkha selection process where soldiers from 10 QOGLR and
volunteers from around the Corps will embark on an arduous undulating course
carrying 25lbs in the 'Doko' which is a wicker basket that is carried, suspended from
the head and shoulders with straps.
25 Peaks challenge
3 Regt is coordinating this one. They will deploy to the 'Lakes' and summit the
25 highest peaks over a seven-day period which translates to three or four per
day.
The Royal Edinburgh Military Tattoo
154 Regt is the lead and will showcase their talents to a worldwide audience that will be
broadcast by the BBC.
Watch this space for updates!
---