Kajaki. The true story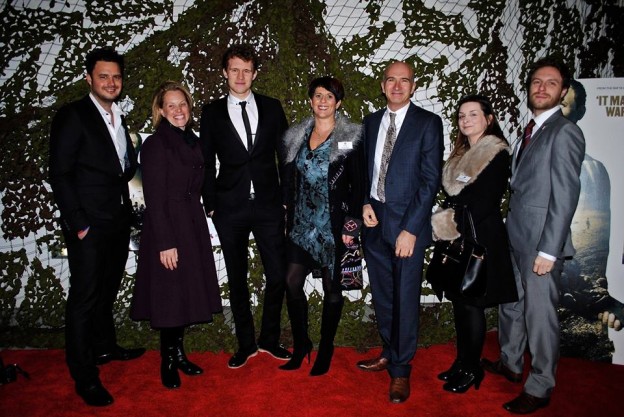 Last night members of RHQ the RLC attended the local charity premiere of the BAFTA nominated Kajaki.The true story film at Cineworld in Aldershot. They were lucky enough to meet members of the cast and crew; Andy Gibbins, Thomas Davison, and David Elliot played members of 3 Para and director and producer Paul Katis
The film is the true story of a small unit of soldiers who were positioned on a ridge overlooking the Kajaki dam. A small patrol sets out to disable a Taliban roadblock, and unknowingly maneuvers themselves into a minefield left behind from the Russian invasion in the 1980's. One of the soldiers sets off a land mine, losing his leg and setting into motion a desperate rescue mission as his comrades come to his aid.
The film had a limited release in November 2014, and was shown at selected Cineworld cinemas around the country. It is out on DVD, Blu-Ray and On-Demand on the 8th June
Add Kajaki. The true story to your must see list, its a powerful and deeply moving film .
http://kajakimovie.com/trailer/
---
---
Comments are not enabled for this article
If you would like to provide feedback on this or anything else, please get in touch with us here.
Other News