Ex SEAHORSE THAMES
17 Port and Maritime Regiment celebrated RLC25  in style on 2 May 18.
Two Army Work Boats sailed down the River Thames during Ex SEAHORSE THAMES to recreate an iconic photograph taken in 1977 of Army vessels in front of the Houses of Parliament.
They sailed from Tower Bridge to
Westminster and back.
#WeAreTheRLC #RLC25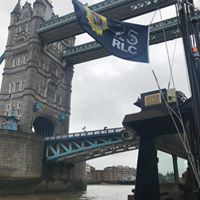 ---
---
Comments are not enabled for this article
If you would like to provide feedback on this or anything else, please get in touch with us here.
Other News